fun experience TRAVEL
by Venetouring - Treviso - Venezia
Fun experience travel is the Venetouring travel agency based in Silea Treviso Italy.
Bridda Pierpaolo, expert in bicycle tourism since 2008, in adventure tourism, formerly a mountaineer
and has been the owner of this travel agency for more than 5 years.
Fun experience travel with Venetouring is the owner of the registered trademark Venice Bike Experience,
is the leader of "Veneto in Bicicletta" network and has the management of "Venice Bike Parking" in Mogliano Veneto near to Venice.
venice bike  experience
official website for travel and cycling holidays, daily or weekend bike tours, hiking, trekking or forest bathing excursions, in Italy and abroad.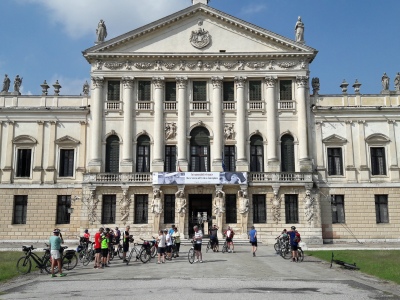 veneto in bicicletta
A network dedicated to cycling tourism in the Veneto Region of more than 70 tourism and non-tourism companies, to find all the services you need for your trip.
venice bike parking
To Venice by bike? Stop in Mogliano Veneto, Treviso. You will find a guarded bike deposit, train every 20 minutes, accommodation and all bike services.