dolomites heart

The magic of the waterfalls of the Val di Gares. I take you to discover a special corner of the Dolomites, a tasting of the best local products and immerse yourself in the scents of the woods.
Let's start with a downhill road, better cover yourself. If the sun has made us wait and the rain has preceded us, a fascinating show awaits us. The power of nature, the power of water. The moist scent of the forest. Pleasant travel companions, friends of the little ones.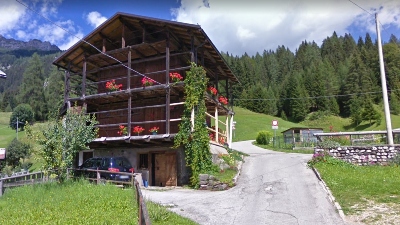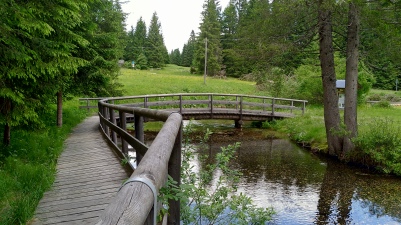 A ride on cycle paths, low-traffic roads and trails. A few hours of relaxation in the magnificent setting between the Biois valley and the Valle di Gares. Typical buildings of the rural mountain architecture, whose welcoming character re-proposes itself and identifies itself in the taste of the typical products of these valleys of the Dolomites.
Authentic experience: nature to live!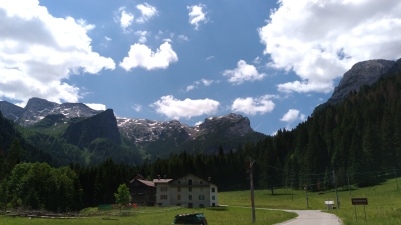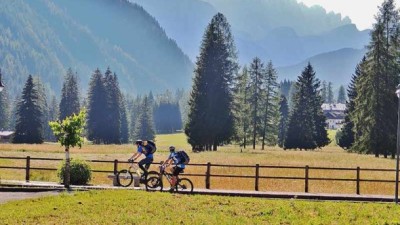 What we will do
We start from Falcade and descend the Biois valley up to Canale d'Agordo for roads without traffic, we take the Valley of Gares that we follow a slight climb, between the typical houses in wood and rock with flowered balconies, to reach the waterfalls and the magical kingdom that surrounds them.
For trail and forest roads, between ponds and thick woods we return to Canale d'Agordo for a tasting of typical products.
Difficulty
distance km. 25 - difference in height + 300 / -600 -
Pista track, natural road without a car, a short path to a forest path and a limited traffic asphalt road. Suitable for children.
Where will we meet
The starting point is the park in front of the "Molino-Le Buse" cableway.
https://goo.gl/maps/QpP9qdJyWVu
via Fornapiana Pie' Falcade BL
What will I provide?
Professional bike guide AIG2R, bike and helmet (mandatory), tasting
What is available not included
Bike for under 14, "camel" or trailer (under 4years)
What the guests must bring
Waterproof jacket, waterproof clothing and footwear suitable for the environment, glasses, sunscreen.
Guest Requirements
Minimum age: 14years / h 1.50
Group: min. 3 max 8 participants
Prices per participant
bike tour € 74.00
under12 € 54.00
Under12 have reduced price and include "camel" and bike or trailer
ebike € 30.00
pet trailer € 30.00
You can pay with PayPal or by booking via email for more info at This email address is being protected from spambots. You need JavaScript enabled to view it. 
specify the bike tour code: dol001 - Magia del Bosco