greenway

Historical and enological experience, immersed in the nature of the Natural Park of the river Sile.
From Treviso, the "painted city", to the castle of Roncade which houses an elegant and important winery, in a unique setting.
It starts from Treviso with a short visit to the historic center city, meeting unforgettable glimpses, among the picturesque streets and squares with ancient and frescoed buildings. From Treviso we run the Greenway, the "air-way", for fresh water from the river. It's the cycle lane along the river Sile that descends slowly towards the ancient Roman city of Altino (2nd century AD). Before arriving at this important location we cross the Roman road "Via Claudia Augusta": reach Altino or proceed towards the castle ?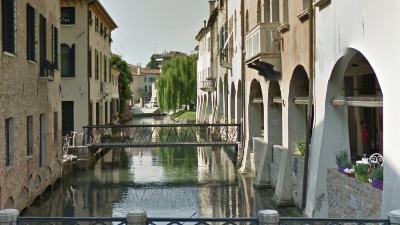 After a stop for lunch and deserved rest, those who have more training can choose to visit the archaeological site of ancient Rome, or head to the enchanting castle of Roncade for a tasting in an peerless location.
What we will do
We leave from Treviso for a visit to the historical center of the city, we follow the cycle of the Sile passing through Casier, Casale s.S. and Musestre / Quarto di Altino. We stop for lunch and deserved rest: choose whether to reach Altino and the archaeological site or take the "Via Claudia Augusta" and continue to the castle of Roncade for a tasting. The return will happen with shuttle
Difficulty
distance km. 42 - height difference 0 without Altino - with a view to Altino + 12K
Road to natural background without car, short stretch on the path and asphalt road with cars. Suitable for children.
Where will we meet
The starting point is the square of the Treviso train station.
https://goo.gl/maps/QpP9qdJyWVu
Piazzale Duca d'Aosta - 31100 - Treviso
What will I provide?
AIG2R professional bike guide, bike and helmet (obligatory), tasting, hotel return shuttle.
What is available not included
Bike for under 14, "camel" or trailer (under 4 years). Typical cuisine lunch (better to book)
What the guests must bring
Windproof jacket, suitable clothing and footwear, glasses, sunscreen.
Guest Requirements
Minimum age: 14years / h 1.50
Group: min. 3 max 14 participants
Prices per participant
bike tour € 114.00
under12 € 69.00
Under12 have reduced price and include "camel" and bike or trailer
ebike € 30.00
lunch € 25.00 (two courses including drinks)
animal trailer € 30.00
You can book online with reduction
specify the bike tour code: ven004 - greenway