castles and abbeys
Venetian villas, castles, abbeys and ancient mills are the setting for this itinerary with many waterways and finally the majesty of the Roman Empire.
Emotions between Veneto and Friuli.
Simple itinerary to discover historic locations and monuments of considerable interest. A journey into the past from the Renaissance to the Middle Ages to ancient Rome. A journey on the border between two regions dedicated to the production of excellent wines: a tasting stop is necessary.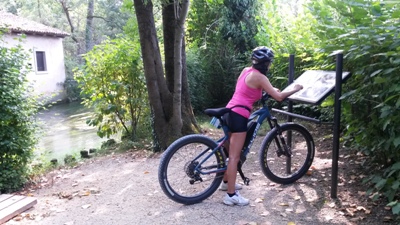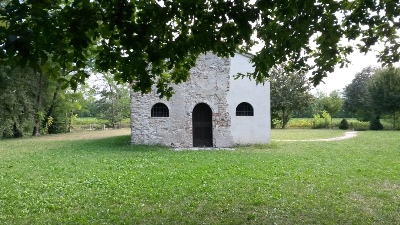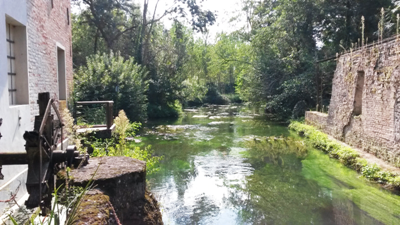 Ring route on cycle paths, paths and comfortable country roads connect different emotions. Visits (also guided) to the castle, to the abbey and to the Roman archaeological site.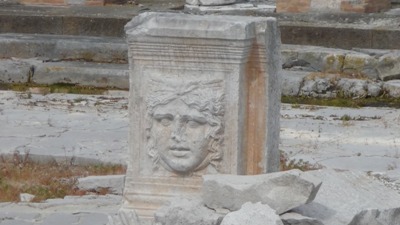 What we will do
Meeting point park Portogruaro station, city that we will visit on the way back. For comfortable roads with little traffic following the river Lemene, let's go to the discovery of the Venetian Villas that we meet along the way. Walking along paths and cycle paths in the green we reach a castle, which can be visited on request, and for a journey in the Friulian countryside we come across mills, historical memory of ancient crafts and a fascinating church of the tenth century. Shortly we reach and enter a beautiful abbey, surrounded by fresh waterways with the possibility of visiting, where we stop for lunch and rest, in an important historical environment.
We resume our run on shady paths and farm roads dedicated to bicycles to another abbey, for a short stop. a short ride again and we are in Concordia S., home to an important archaeological site of an ancient Roman city. Dunderous cultural historical stop, then reach on the Portogruaro cycle path, a splendid historical city, end of the tour.
Difficulty
distance km. 46 - difference in level 0
Roads with little traffic by car and long stretches to trail. Suitable for children.
Where will we meet
The starting point is the Portogruaro park station.
https://goo.gl/maps/QpP9qdJyWVu
Via Arma di Cavalleria - 30026 - Portogruaro
What will I provide?
AIG2R professional bike guide, bike and helmet (mandatory), wine tasting, hotel return shuttle.
What is available not included
Bike for under 14, "camel" or trailer (under 4 years). Lunch in a restaurant (better to book). Entry of castles, abbeys and archaeological site
What the guests must bring
Windproof jacket, suitable clothing and footwear, glasses, sunscreen.
Guest Requirements
Minimum age: 14years / h 1.50
Group: min. 3 max 14 participants
Prices per participant
bike tour € 114.00
under12 € 79.00
Under12 have reduced price and include "camel" and bike or trailer
ebike € 30.00
typical cuisine lunch € 25.00 (two courses and drinks included)
animal trailer € 30.00
You can book online  with reduction
specify the bike tour code: fri001 - lemene