prosecco castles
Itinerary between castles and vineyards in the Prosecco Hills of Conegliano. Emotions of taste, sight and touch in the history of noble families and noble wines.
A path of flavors and aromas between Serravalle and Susegana, between castles and medieval fortresses, with elegant stops in the historic center of ancient villages, cities of art and in a traditional cellar for a  tasting of wine famous in the world.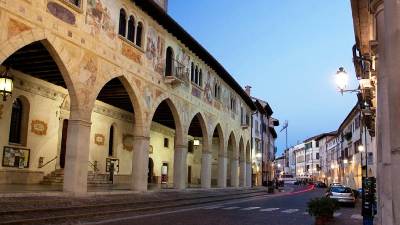 An experience in a territory proud of identity and tradition, for an intense day to experience by bike of the Prosecco Hills, to appreciate the sensations more.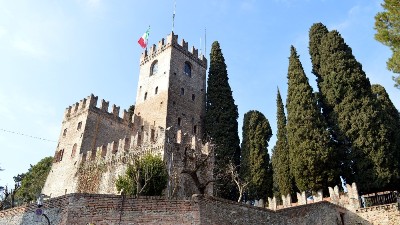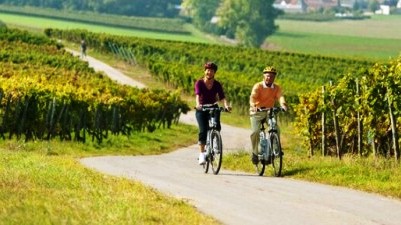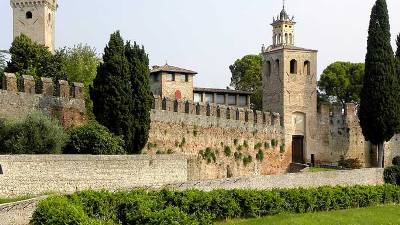 What we will do
Departure from Serravalle with the ebike, visit to the historical city, direction Ceneda arrive for a visit to a castle of the 13th century. We continue to green hills in the scents of the countryside and following the stream Meschio reach Conegliano. A visit to the historic center of the city, a stop for lunch to taste the traditional specialties of Treviso and climb to the castle for a quick visit and to appreciate the view on the plain below. We continue among the vineyards on the hills towards Susegana, Collalto and their castles. History and tradition are the character of this elegant bike tour.
Difficulty
distance km. 46 - difference in height + 300 / -500
Roads with little traffic by car, along a path and cycle path. Suitable for children.
Where will we meet
The starting point is the square of Serravalle.
https://goo.gl/maps/QpP9qdJyWVu
Via A. Cantore 2 - 31029 - Vittorio Veneto TV
What will I provide?
AIG2R professional bike guide, ebike and helmet (mandatory), aperitif along the way, hotel return shuttle.
What is available not included
Bike for under 14, "camel" or trailer (under 4 years), lunch in a restaurant (better to book), tasting in the cellar.
What the guests must bring
Windproof jacket, suitable clothing and footwear, glasses, sunscreen.
Guest Requirements
Minimum age: 14years / h 1.50
Group: min. 3 max 14 participants
Prices per participant
bike tour € 114.00
under12 € 79.00
Under12 have reduced price and include "camel" and bike or trailer
ebike € 30.00
lunch € 20.00 (two courses including drinks)
animal trailer € 30.00
You can book online with reduction
specify the bike tour code: pro001 - castelli prosecco