the land of wind
Discovering the salt marshes and banks of the northern area of the Venice Lagoon, immersed in unique scenarios, between history and legend.
The land of the wind is the Italian "Camargue", strips of land between salt marshes, canals and banks, between history and nature, a less known corner in the heart of the Venice lagoon, cradle of the Republic of Venice.
A full immersion of emotions and taste, among unique landscapes and horizons in an uncontaminated corner of nature. Nice return to the sea of Ca Savio, with the possibility of swimming in the waves.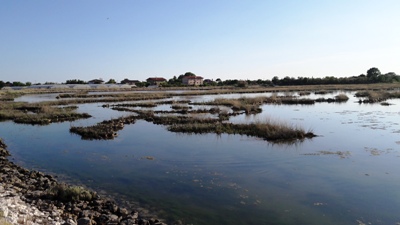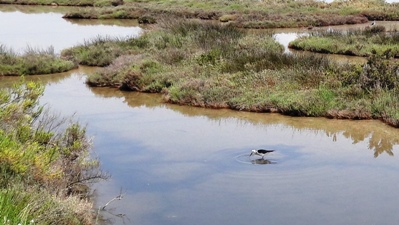 What we will do
We will leave from Jesolo on the cycle path that leads to Cavallino, we will cross "the gates" and we will embark on a boat for the crossing towards Lio Piccolo. We will go to the discovery of old crafts of the valley and retrace the history of the Republic of Venice, which is the birthplace. Characteristic path between salt marshes and lagoon canals and return to the Cavallino coast, up to Ca Savio
Difficulty
distance km. 36 - difference in level 0
Roads with little traffic by car, along a path and cycle path. Suitable for children.
Where will we meet
The starting point is the park of the Jesolo town hall.
https://goo.gl/maps/ak5yATFNc1p
Via S.Antonio 14/A - 30016 - Jesolo VE
What will I provide?
AIG2R professional bike guide, bike and helmet (mandatory), boat ferry ticket, hotel shuttle.
What is available not included
Bike for under 14, "camel" or trailer (under 4 years), lunch in a restaurant (better to book).
What the guests must bring
Windproof jacket, suitable clothing and footwear, glasses, sunscreen.
Guest Requirements
Minimum age: 12/14 / h 1.50
Group: min. 3 max 14 participants
Prices per participant
bike tour € 89.00
under12 € 69.00
Under12 have reduced price and include "camel" and bike or trailer
lunch € 20.00 (two courses including drinks)
animal trailer € 30.00
You can book online with reduction price
specify the bike tour code: ven003 - terra del vento