services in venice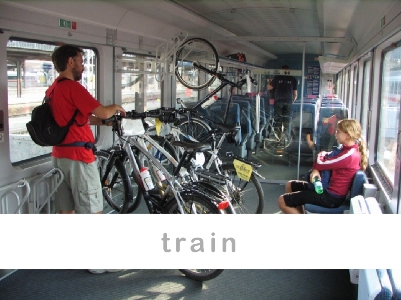 You can ask for any kind of service. There are links for returns, public transport, rentals, bike and tourist guides and more.
Check the MAP for the possibility of making travel by public transport.
Trasfer
Bike shuttles are available on reservation for return to the hotel, water taxi to the lagoon with the hotels, boats for tours with or without bicycle, tourist helicopter services on Venice or on Dolomites, as well as services by train or ferry boat to get to the bike tour.
Rental
At the train station you can find the bicycles with the helmet you have booked in sharing with delivery to another station or the shuttle to return directly to your hotel.
bike guide
As our AIG2R guides like to say: we are not guides for sports, we are professionals. And such are !!
We do not rely on sports associations or similar but recognized professionals. AIG2R is a trade association, professionals, for the use of a two while vehicle, the only ones for now to develop a professional law.
In AIG2R we trust !!! ... and you are in good hands!
Bike & boat
We organize bike tours with historical boats that will take you to discover unknown corners of the islands of the lagoon.